Easy-to-use user interface with real time preview
This is a very common scenario for most cameras, the upper area of the video is well illuminated and virtually noise free showing a lot of
fine detail, but the lower area is extremely noisier rendering the video unusable for quality or professional purposes.
New XM Denoiser
m
removes the unwanted noise that hides the detail in your videos. It features adaptive technology using motion
estimation techniques to remove the video noise while preserving the fine detail, producing clean and crisp professional results.
Common video denoisers blur the fine detail, degrading your video sharpness and resolution. New XM Denoiser
TM
has been
developed focusing on effectively remove the noise, while preserving the video sharpness and fine detail. The denoise configuration
is fast and easy, the user just sets visually how much noise wants to be removed on luma and chroma components separately.
XM Denoiser highlights
•
Remove high ISO or high gain noise from video cameras and HDSLR cameras
•
Focused on removing the noise while preserving the fine detail to get pro results.
•
Allows to shot video using higher ISO settings without degrading your final video.
•
Features adaptive technology for easy and fast configuration.
•
Fix noise in videos recorded by consumer photo cameras or phone cameras.
•
Improve also low ISO videos removing the subtle noise.
•
Get a clean key in blue or green screen videos.
XM Denoiser
TM
intelligent technology is designed for a simple, fast and easy configuration. The user doesn't need to deal or learn about
complicated parameters, to configure the denoiser just set visually the noise amount you want to be removed using two paremeters:
the denoise mode and the denoise strength, and optionally apply a post sharpening effect.
The visual user interface is specifically designed to ease the video denoise configuration, it allows to select a video segment for fast
preview, view only luma component, and compare the original/denoised video in real time

.
Integrated in Intertake
TM
workflow
X

M Denoiser
TM
is seamlessly integrated in Intertake
TM
workflow. After
the configuration, the denoise process is added to Intertake
TM
internal
workflow and processed along with the other settings or filters
selected.
Upper video area, almost noise free, preserves all the fine detail
Lower video area, extremely noisier, becomes clear and sharp, and shows the fine detail under the noise
XM Denoiser removes the noise only in the video areas where noise is present. On noise free video areas all the fine detail is
preserved, and in the noisier areas the noise is removed, revealing the detail under the noise.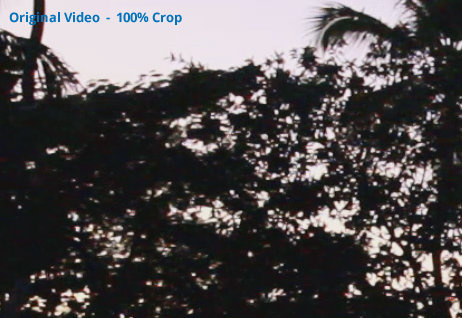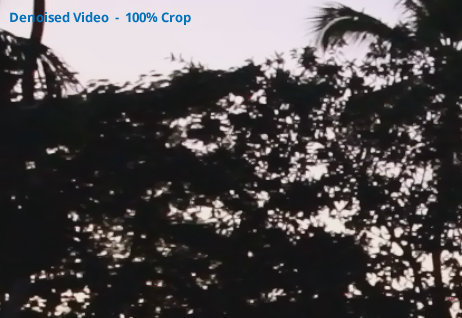 Video is stored by luma and chroma components, and each component presents different noise characteristics. Also, some users
prefer to apply a hard denoise to chroma component and left some noise on luma to get a film look.
XM Denoiser
TM
allows to denoise luma and chroma components separately helping the user produce accurate results.
Copyright © 2020 Acrovid. All trademarks are property of their respective owners
Sign up for our newsletter to receive
news and special offers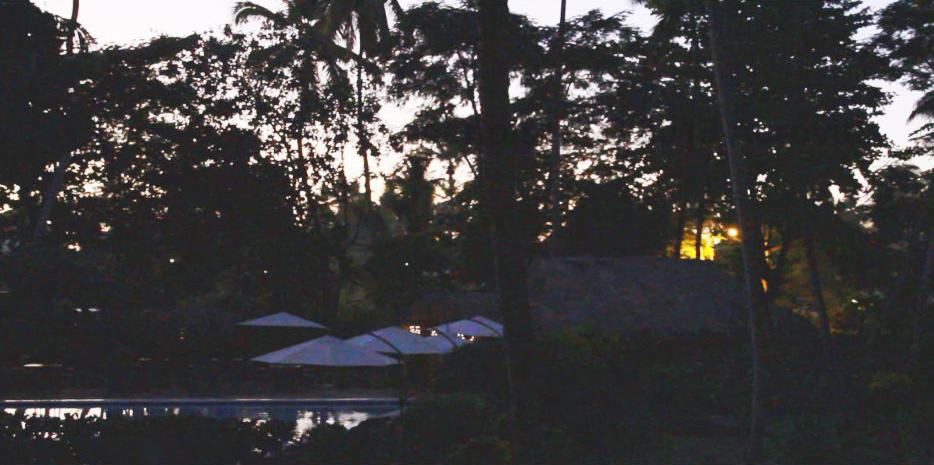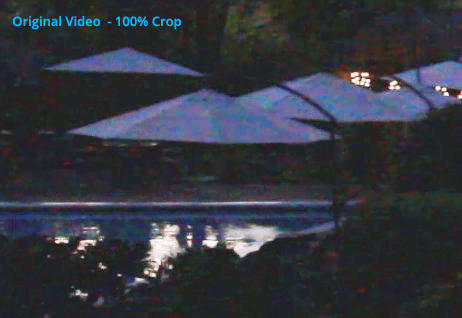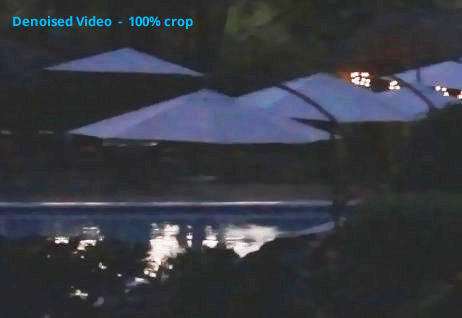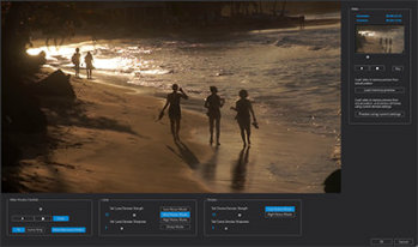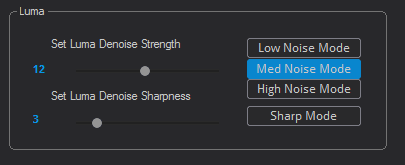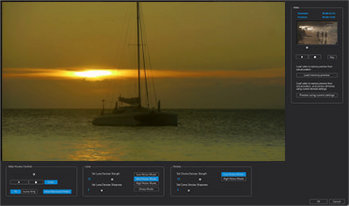 Original and denoised video comparison, 100% crops